Parklets & Outdoor Dining
Parklets & Outdoor Dining.
To assist in emerging from Covid, local Shires are endorsing and in many cases subsidising outdoor dining to assist businesses and are endeavouring to help them recover from having suffered through the Covid crisis.
Helping them to meet the new requirements and growing demands as customers once again begin to enjoy their freedoms.
At Peninsula Party Hire, we can assist with your requirements. Flooring to integrate with the parking so there is no curb, market umbrellas or marquees for extra cover and help with additional space to meet the per square metre requirements, concrete bollards to ensure customer safety, and of course furniture for all your needs.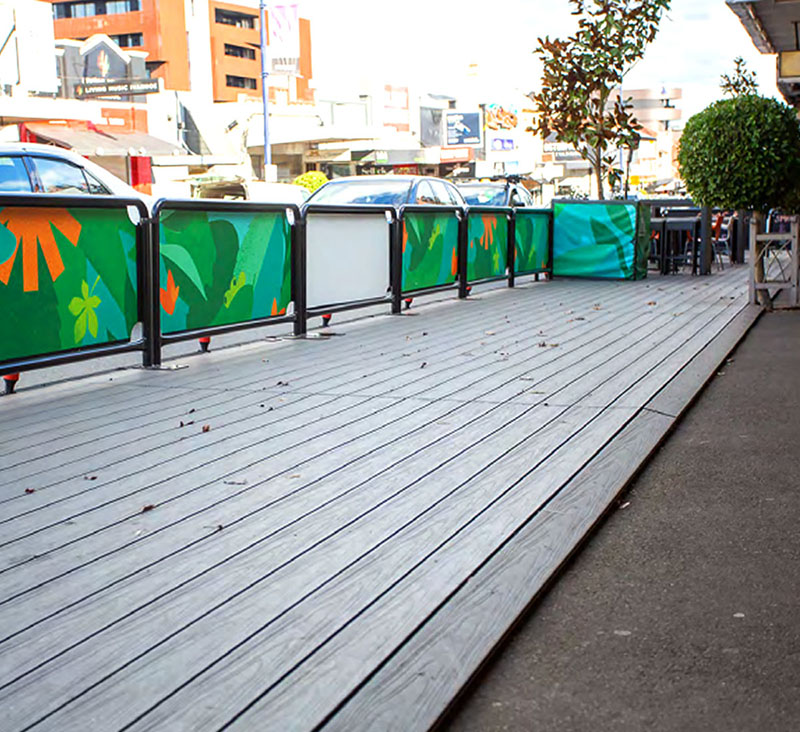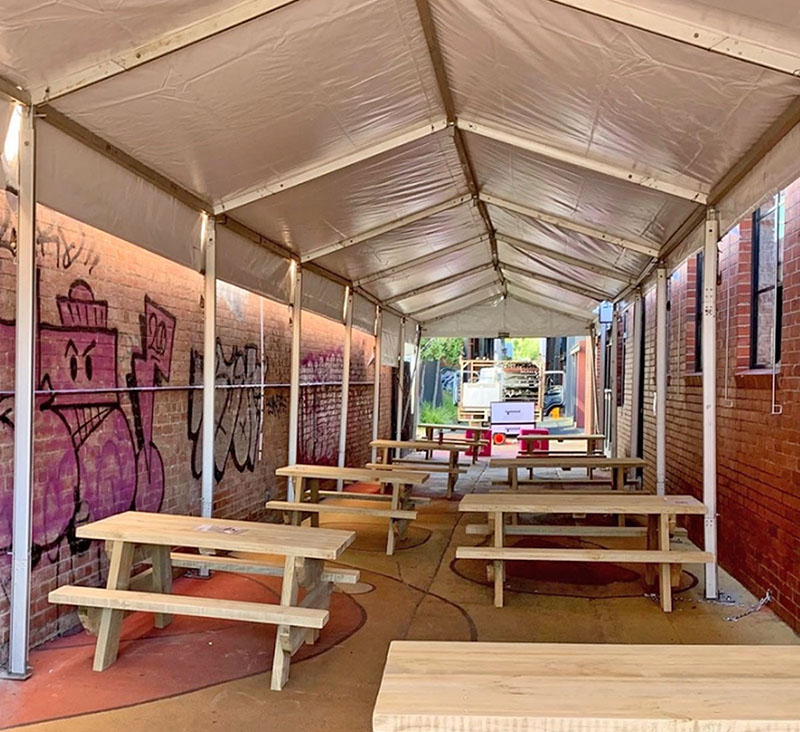 Please call Peninsula Party Hire or email 5986 5388 admin@peninsulapartyhire.com.au and we would be excited and thankful to assist.
It has been very difficult for many businesses, including ours, however we will come out of this together.
For further information on outdoor dining, please visit www.peninsulapartyhire.com.au and
Weddings & Party Hire plus Supplies on the Mornington Peninsula
Product Hire for Weddings, Parties, Events , Corporate, Exhibitions and Conferences on the Mornington Peninsula and Melbourne.